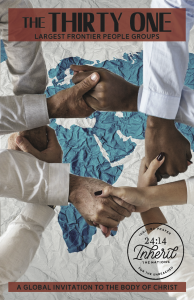 Get a 5% discount by ordering BEFORE copies are shipped from the printer.
Invite your friends to join your pre-order (from the same printing) to share a higher volume discount (we'll ship individually but bill you based on your shared total).
See pricing below.
Preview the current edition (at the printer now), featuring these improvements:
Groups re-organized by region (to reveal the concentration in South Asia), then people group, then country.
Locations on the p. 6 map marked with the people group number, and the Hindu color changed from yellow to blue for better contrast.
SOME urgent profile edits have been incorporated (much more to come).
An invitation to learn about advocating (praying for) an individual group has been added, to complement the higher commitment of Inherit The Nations (pages. 2 & 38).
To have copies of this edition delivered to you by August 31st, place your request using the form below by 10AM (Pacific Time) on Wednesday, August 22nd.
---
The next edition of The31 Prayer Guide will (Lord willing) be:
expanded to 52 pages with additional material and helps,
adapted to facilitate intergenerational prayer,
finalized and available electronically by Sep. 1, and
available in print at a reduced price for delivery by Sep 15th.
Please use the form below to reserve your copies (English or Spanish).
We will confirm your interest before submitting the print request (hopefully Sep. 1).
---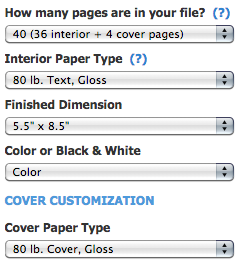 You are also welcome to print the prayer guide at a printer of your choice. (Download and use this version, formatted for "bleed" printing, and ignore printer warnings that the image resolutions are too low or the page number placement is inconsistent.) See suggested print settings at right.
One print shop we found that makes printing simple, with pretty good pricing (about $2 each for quantities of 250 or more), is MGX Copy (link goes directly to their "quick quote" tool)
If you find a better deal that others can also use, let us know and we will add to or replace this recommendation.
---
To print just a few copies on your home printer (duplex, bleed, short binding),
download this version. Note: Toner cost on a home laser printer may run $2–3 per copy.
---
To share in collaborative printing at reduced expense, please use the form below to:
Request notification when the Prayer Guide is updated,
Let us know how many copies you would like (if cost were not a barrier),
Tell us what language you want.
Let us know when you will need or want your copies.
Let us know the order number of a friend you want to combine with for a steeper discount.
To reserve copies for multiple dates, complete a separate request for each. List the first order number in placing the subsequent orders to maximize your discount. Thanks!
As we confirm interest we hope to:
arrange subsidies for those who can't afford to cover the cost.
offer the following volume pricing (shipping included):

6 copies or less: $3 each
multiples of 10 (under 80): $2 each
multiples of 10 (100 to 330): $1.50 each
multiples of 10 (500 to 1,490): $1 each
multiples of 100 (2,000 or more): $.75 each